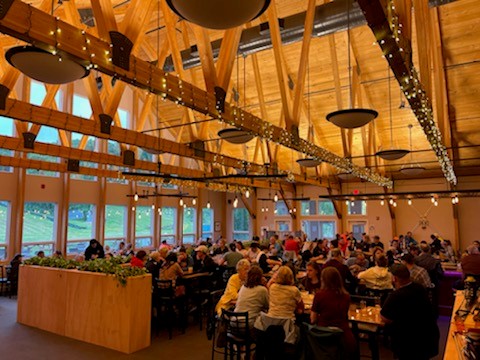 The Hill Bar & Grille Re-Opening May 30, 2023
Why not enjoy McIntyre in the Summer, too?
The Hill Bar & Grille offers picturesque views of the slopes from the base patio and lawn seating areas.
This family friendly atmosphere is great for everyone. Play some corn hole, horseshoes, or giant jenga on the lawn, or simply enjoy the scenery and New England weather with some delicious food and beverages!
Open Spring through October.
Planning a large event? Our experienced staff can help,
Wednesday Night Cribbage
Thursday Night Trivia
Live Music
Come show off your cribbage skills and skunk the competition! Join us Wednesday nights for a single elimination doubles cribbage tournament.
Registration opens at 5:00pm each week

Tournament starts at 6:00pm
Registration is per team
Prizes available for top teams.
Come show off how big your brain is with our bar trivia. Compete solo or bring a team of up to 6 people. There is no cost to participate, and we will have prizes and giveaways each week! Questions will include topics such as:
General Knowledge
Music
Science
Geography
Pop Culture
And many more!
Trivia begins at 7pm.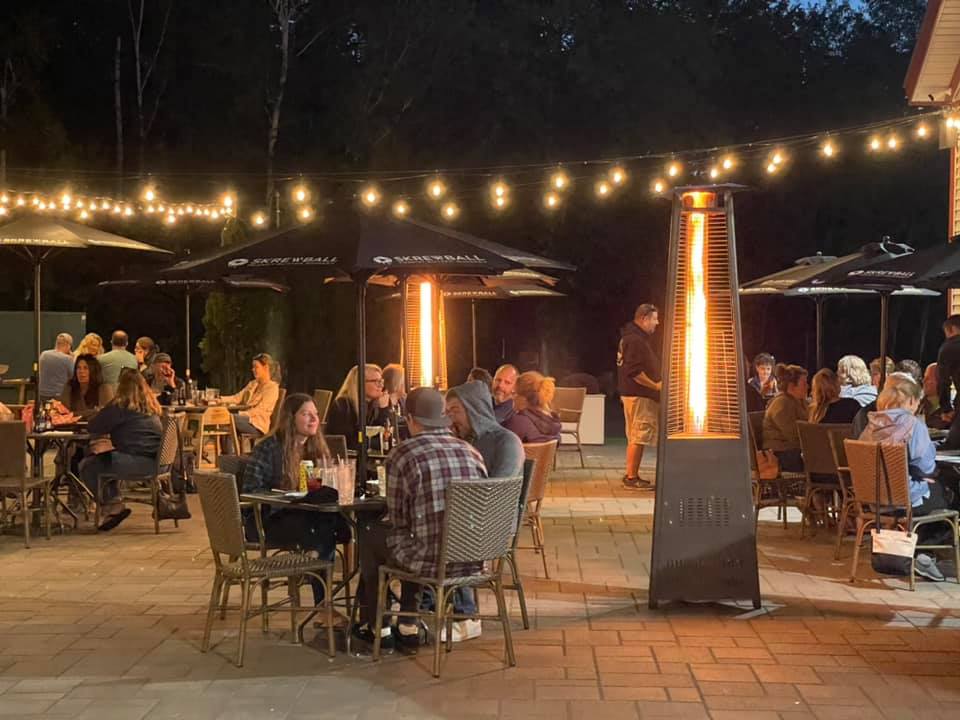 Light live music will be played 5:30-8:30pm Friday and Saturday evenings outside, weather permitting. Relax by the fire pit, roaring each evening weather permitting.
October:
Fri 10/21 Austin McCarthy
Sat 10/22 Casey Roop
Fri 10/28 George Barber
Sat 10/29 Henry Laliberte
No Reservations
We operate on a first come, first serve basis, and do not take reservations for any size group. We will do our best to accommodate every party.
Service Dogs Only
Although we operate as an outdoor establishment, only certified service dogs are allowed.
Fill out the application for employment at The Hill Bar & Grille.
You may email your application to office@mcintyreskiarea.com or bring it by in person during restaurant hours.
"Ah-maze-ing! Not only is the location very unique, the food is awesome! Situated at the base of McIntyre Ski area - this hidden ski area right smack dab in the middle of the city... the location and ambiance is uniquely fun! The menu has everything from light snacks to full meals and super tasty desserts. Cornhole, live music, summer fun. Check it out!"
Had dinner at The Hill Bar & Grill tonight. I enjoyed the Tuna Taco, while my guest had the Fried Chicken Sandwich. Both very good. 603 Brewery seems to be featured, and the mixed drink menu is creative and enticing. Service was friendly and spot on!! They offer indoor and outdoor seating. Will definitely go back to enjoy a night with live music. Thank You!"
"Great food! Large portions very reasonably priced! The staff is amazing our waitress Kate couldn't have been better. Can't wait to go back!"
Ready to discover amazing
adventure?