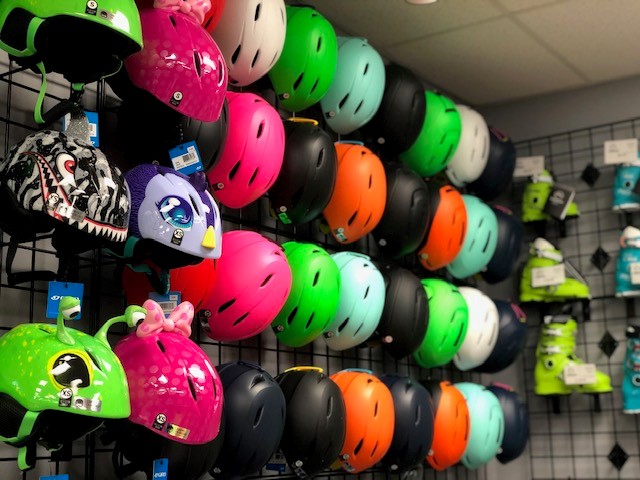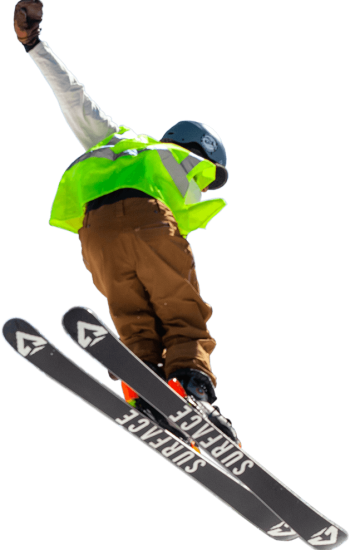 Learn-to-Ski/Ride Rentals
The Rental Shop stocks well over 800 pieces of rental equipment for our customers including skis, boots, snowboards, helmets, and ski poles. Goggles, gloves, and snowpants are available for purchase in our retail store.
Our rental shop supplies skiers with state-of-the-art Elan and Alpina Rental Ski Equipment.
Our trained staff will work with you to ensure the proper size and fit of the gear as well as explaining how the equipment works before you head outside to hit the slopes. 
Safety and fun are our main goal, so our team will always make sure your equipment is tuned, sanitized and ready to go!
If renting for any of our lesson programs, you must be fitted for equipment 2 weeks before programs are scheduled to begin.
To get the best fit, we recommend that you stop by our Ski Shop to be fitted properly for our rental equipment. Just stop by during any of our ski shop hours, and our shop attendants can have your sizing done within minutes!
Daily Rentals are available for all ages with skis only, skis and boots, snowboard, snowboard and boots, helmet only, poles, boots only. Purchase on our website or add to your lesson when scheduling your lesson online.
Skis and Snowboards can not be swapped for one another during your rental time, with the exception of our One Great Rate special.
*Please note, if purchasing online for the same day, rentals may not appear in the online store. We typically do not sell out of rental equipment. Please plan to purchase in-person at the Ticket Window or Guest Services.
1-day, 3-day and 5-day rentals are available for all ages.
Get ready for skiing and riding with the equipment you need