Lesson Program Helpful Hints & Info
McIntyre Ski Area is home to the beginning of Skiing and Snowboarding for thousands of kids and adults. We are proud to be affiliated with Professional Ski Instructors of America(PSIA) and American Association of Snowboard Instructors(AASI). Our ski area is perfect for learning and teaching with two magic carpet conveyor belts and two double chair lifts.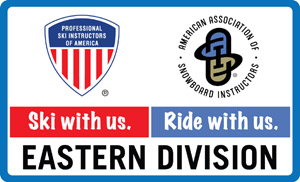 Lesson Program Policy
General Info:
We cannot guarantee class placement with friends or siblings as all classes are grouped according to age & ability.
Classes start promptly so arrive early! Recommended 30 min-1 hour prior depending on if you will be arriving dressed warm and ready for outside and if you are renting equipment.

For the first week of lessons please arrive closer to 1 hour early to ensure you have enough time to check in at guest services, get your rentals (if needed) and make sure you are ready to meet your instructor outside at the start of your lesson time.
Cancellations:
If the weather is questionable, we will post cancellations. Be sure to check the home page to see if your program is still scheduled for the day. If lessons are cancelled due to inclement weather, we will make them up at the end of the program.  We will continue to have lessons until all scheduled classes have met.  For example:  if your program is 5 weeks, we will continue to have lessons until all 5 classes have met.

Classes cannot be made up or regrouped due to illness or scheduling conflicts.  If you miss a class, you forfeit the lesson and rental fees. There are NO refunds or partial refunds on missing lessons (for any reason) if McIntyre cancels or reschedules due to inclement weather.
Second Session:
The start dates for Second Session are tentative to start on the February dates listed, however days may begin later in the month if any of the first sessions days have to have make up lessons due to McIntyre canceling for inclement weather. Second Session will begin after the first session programs conclude.  Please stay tuned to mcintyreskiarea.com for information on Second Session start dates.
Selecting your ski or snowboard level is easy. If the student has never skied or snowboarded before you will select level 1.1.
If the student does have experience please see our lesson level breakdown by clicking the how to select a level button below.
We also do our best to keep all students levels up to date from previous year, so if you are unsure of what level to select we will have where the student ended from the previous winter on file and place them in groups accordingly.
How to select a level
The McIntyre Ski shop is a great place to purchase hard and soft goods for skiing and snowboarding. Being in lesson programs has its advantages…. ask our retail shop about item discounts for being in our lesson program.
The McIntyre Ski Shop has many items and brands in helmets, goggles, mittens and gloves, snow pants, socks, hats, balaclavas, base layers and more!
How to dress for skiing
How to dress for snowboarding