Health & Safety - COVID-19
The health and safety of our guests, staff and community are a priority and we must all act responsibly to help stop and slow the spread of COVID-19. Keeping our guests and staff healthy and safe is our number one priority this winter.
We will have some new protocols and procedures that follow the guidelines from Centers for Disease Control and Prevention (CDC), NH State guidelines and other health officials. We are committed to following state and local health orders and will continuously adjust operations and safety protocols to protect staff and guests as needed.
When visiting a public space, risk of being exposed to COVID-19 does exist. Understanding that no reasonable efforts can entirely wipe out possibilities of a virus being transmitted; we remain committed to taking every step to help protect the safety of our guests and staff. The health of our staff is being monitored and remains a new priority in our daily operations. Our health and safety policies may be revised at any time to stay current with the CDC, state, and local health orders. With any establishment at this time, there still may be risk of exposure despite everyone's best efforts following social distancing, sanitizing, and following all guidelines. We will strive to do our best efforts to stop and slow the spread of COVID-19 and we trust that you will do the same when visiting our establishment.
Before you arrive, ask yourself:
Have you been in close contact with a confirmed case of COVID-19 in the last 14 days?
NOTE: Healthcare workers caring for COVID-19 patients while wearing appropriate personal protective equipment should answer "no" to this question)
Are you experiencing any respiratory symptoms, including a runny nose, sore throat, cough, or shortness of breath?
Have you had a fever or felt feverish in the last 72 hours?
Are you experiencing any new muscle aches or chills?
Have you had any new changes in your sense of taste or smell?
If you answered yes to any of these questions, please do not put our staff and other guests at risk. Come back another day when you feel better.
Remain home if experiencing symptoms of COVID-19: Fever or chills, cough, shortness of breath or difficulty breathing, fatigue, muscle or body aches, headache, new loss of taste or smell, sore throat, congestion or runny nose.
Keep a safe distance of at least 6 feet from other people visiting the attractions at all times.
Practice frequent hand hygiene/washing.
​Wear a cloth face covering over mouth and nose.
​Plan ahead so you know what to expect
Arrive together, ride together.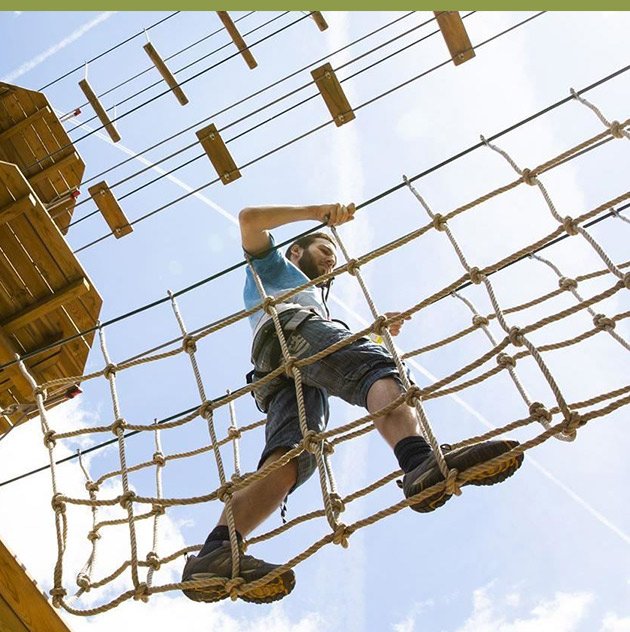 Policies & procedures by department
Challenging and safe
environment