40th Annual
Ski Swap
Are you looking for equipment and don't want to spend a fortune?
Do you have equipment to sell?
The McIntyre Ski Swap can help you in all aspects of shopping and selling. With two days of
unbelievable

deals! With thousands of items that are gently used or sometimes NEW (last years demos) there is something there for all types of skiers and riders! Whether you are just starting out, have been skiing/riding for years or have a child who won't seem to stop growing we have equipment for you!
2019 Ski Swap Dates
Saturday October 12th – 9am-5pm
Sunday October 13th – 9am-5pm
Monday October 14th – 9am-6pm
Tuesday October 15th – 9am-6pm
Wednesday October 16th – 9am-6pm
Thursday October 17th – 9am-6pm
SKI SWAP
FRIDAY OCTOBER 18th- 4pm-9pm
SATURDAY OCTOBER 19th - 9am-4pm
Equipment Pick Up/Sale Claim
Monday October 21st – 10am-6pm
Tuesday October 22nd – 10am-6pm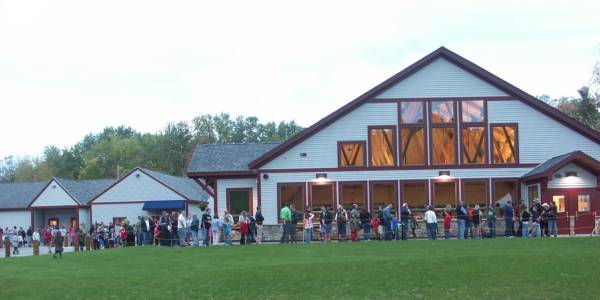 How it works
Ski Swap
Shop NH's longest running ski and snowboard equipment sale! With this year being the 40th annual it is bound to be the biggest and best yet!
Along with the equipment brought in by the public McIntyre also provides many items in the ski swap, some even brand NEW! Whether it is last years demos, specific models or some used lease equipment there is certainly something for everyone!
The McIntyre Ski Shop will also be having a huge sale on almost all the items in the Retail Shop. The service area will also be having a sale on all tuning services!
*Due to this event being consignment based we unfortunately can not accept gift cards for any ski swap sales, however you can still use a gift card for anything for sale in the retail shop.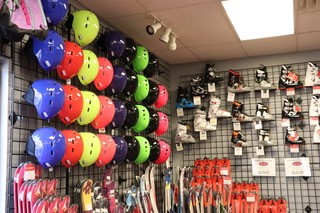 How it works
Equipment Drop Off
Do you have equipment you want to sell?
If you are looking to try to sell some of your equipment in the Ski Swap please bring your equipment to the McIntyre Ski Shop between October 12th & 13th 9am-5pm or October 14-17th 9am -6pm.
*If you have more than 15 items for sale please call the ski shop at 603-622-6159 to schedule an appointment.
Pricing: If you have a number in mind for what you would like to list at we can make it happen, if you need some help pricing your items we can help with that too.
Equipment Info: All equipment must be no older than 7 years and in working/good shape. We can take some vintage items depending on what they are. If you do not know what qualifies please stop by with your items on the days listed and we can let you know if we can include it in the Ski Swap.
What we are looking for: Ski boots, Skis, Poles, Snowboards, Snowboard boots, ice skates, cross country skis and boots, snowshoes, equipment bags/carriers (must be in great shape) and other misc winter sporting goods.
Helmets: Unfortunately we can not accept any used helmets as we have no way of knowing if there was ever an impact and if that corrupted the protection of the helmet. McIntyre will have some NEW helmets for sale and many will be on SALE!
How it works?
Equipment/Sale Claim
If you dropped off any equipment to be sold in the Ski Swap, it is your responsibility to come back to McIntyre on either October 21st or 22nd from 10am-6pm.
We require everyone to stop by in person on those days to see if your equipment is sold. With the amount of equipment and customers we have to organize, unfortunately we can not let you know by phone what sold and didn't of your equipment- this all must be done in person. If you can not make the days listed to claim your equipment please e-mail skiinfo@mcintyreskiarea.com to let us know (please include your name, phone number and the tag numbers we gave you in the e-mail) and we can try to arrange a time for you to claim.
Sold Equipment: If your equipment was sold during the Ski Swap you will have two options. To take 70% of the sale in a check, or take the full 100% of the sale on a McIntyre Gift Card. After October 22nd, 2019 all sales will be redeemable for gift card only.
Unsold Equipment: If some of your equipment did not sell in the swap you will need to pick it up on either of the claiming days listed above.
*McIntyre Ski Area is not responsible for any unclaimed equipment after October 25th, 2019.