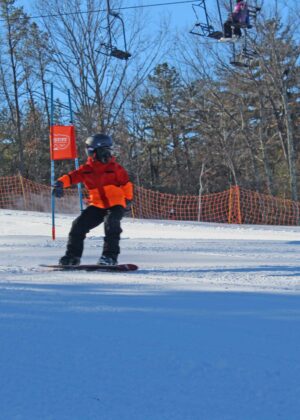 Saturday, March 23, 2024
The Vertical Challenge is a series of free casual ski and snowboard races held at ski resorts throughout the Northeast. In addition to the races, attendees enjoy a festival, featuring snowy activities for all ages throughout a fun day on the mountain.
Races are free, all you need to do is purchase a lift ticket and complete a registration form. Children under 18 years of age must be accompanied by an adult.